The other day I came across
this great
Sardinian
i
nspired Blood Orange Mojito receipt from destination wedding photographer,
Dia Rao
,
and her fiance Patrick Haynes on
Design Sponge
. The image of this beautifully colorful drink
not only made me want to head to the store to pick up fresh mint and b
lood orange juice
, but it inspired me to make a casual colorful inspiration board for a great engagement party or summer event. Crisp white and blue embroidered linens, vibrant drinks and dresses, relaxing lounge spots and great views. Perfect!
{
Vicki}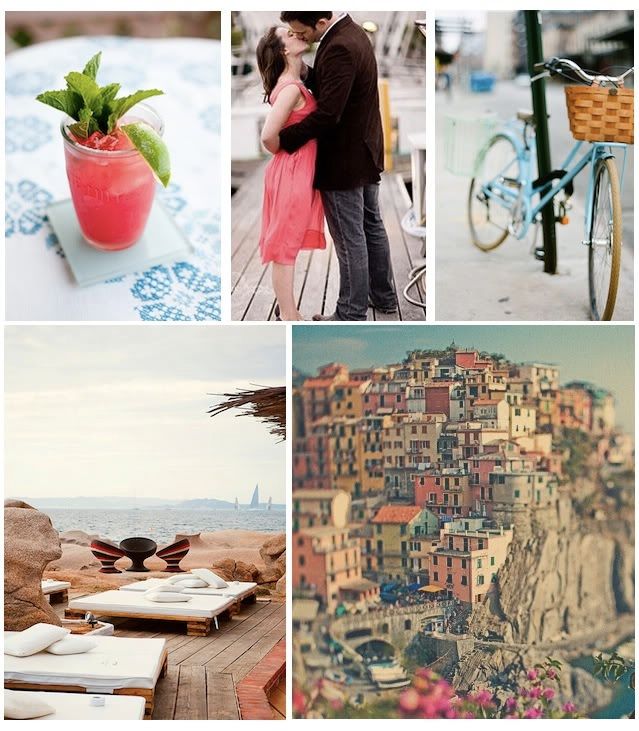 First Row:
Dia Rao
,
Dia Rao
,
Laura Ivanova Photography
/ Second Row:
Dia Rao
,
Chennergy Photography