I came across a lovely image of an outdoor space on
Elle Decoration South Africa and
shot by
Justin Patrick
,
a self-trained photographer out of Cape Town. The striking blue tile against the stark white wall, and the contrast with the yellow foliage, just perfect. A relaxed, modern and inspiring space.
A second Cape Town, South African, photographer
Jean-Pierre
Uys
w
as then recently featured on
What Junebug Loves
for an gorgeous South African wedding. I think some elements of this wedding paired perfectly with
Justin Patrick
's
image and this is the inspiration board that resulted. I love the color palette, the modern florals, and the touch of vintage with a birdcage veil and a cute ring bearer outfit.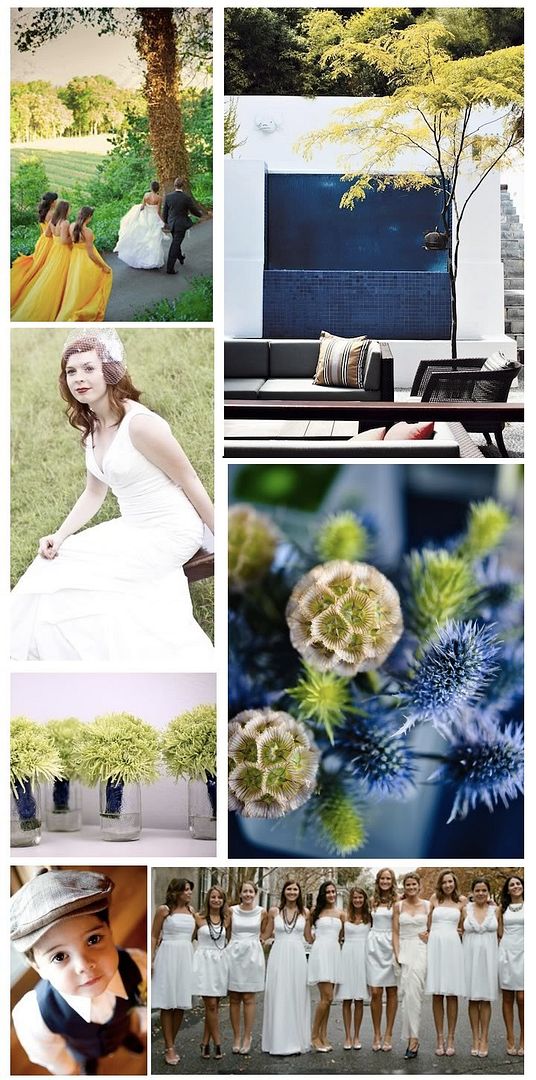 First Row:
Jean-Pierre
Uys
Photography
,
Justin Patrick
via
Elle Decoration South Africa
blog/ Second Row:
Skip
Hopkins
Photography,
Laurie
Peacock
Photography/ Third Row:
Eleise
Theuer
Photography/ Fourth Row:
Cook Images
,
A
Bryan
Photo