Hi Everyone! Today I'm ready to announce my exciting news.
I have always loved animals and the environment and would love to give back and help protect them. With this in mind, My Simple Details has decided to give 1% of all sales to a local Virginia animal rescue,
A Forever Home
, or
The Nature Conservation Fund
. So for each new couple that we book, 1% of their package price will be donated to their choice of the two organizations. Our brides and grooms can feel that they not only booked a great wedding planner for their special day, but that their funds are also going to a great cause.
Every little bit counts and if we all just give a little we can make a big difference.

To tell you a little more about why I selected, A Forever Home Rescue. I live in Virginia with my loving husband and our 3 rescued dogs. I originally rescued Kai, an Australian Sheppard mix from AFH in 2004 when he was 12 weeks old. He was the love of my life, but don't tell my husband :) He was such a social dog and loved everyone and every dog he ever met. No one was a stranger. His energy and love for dogs lead us on many walks and we eventually found a field in the next neighborhood where every day the homeowners would bring their dogs to run free and play. We named it "Yappy Hour" and I took him there almost every day after 5pm. Kai had many friends and one of the neighbors, the parent of an old dog named Honey, turned out to be my perfect match.
Two years later Kai helped my husband pop the question and I said yes. Sadly this Thanksgiving we had to put Kai to sleep because of kidney failure. He was almost 5 years old and it is still difficult to talk or write about. On the positive side, Kai's passing has given us even more drive to assist our local rescues and help other animals find their forever homes. Dogs and the environment are very special to many people and are often included in many couples' special day. I took some time to create inspiration boards for both the dogs in couple's lives and the love of nature. I hope you enjoy.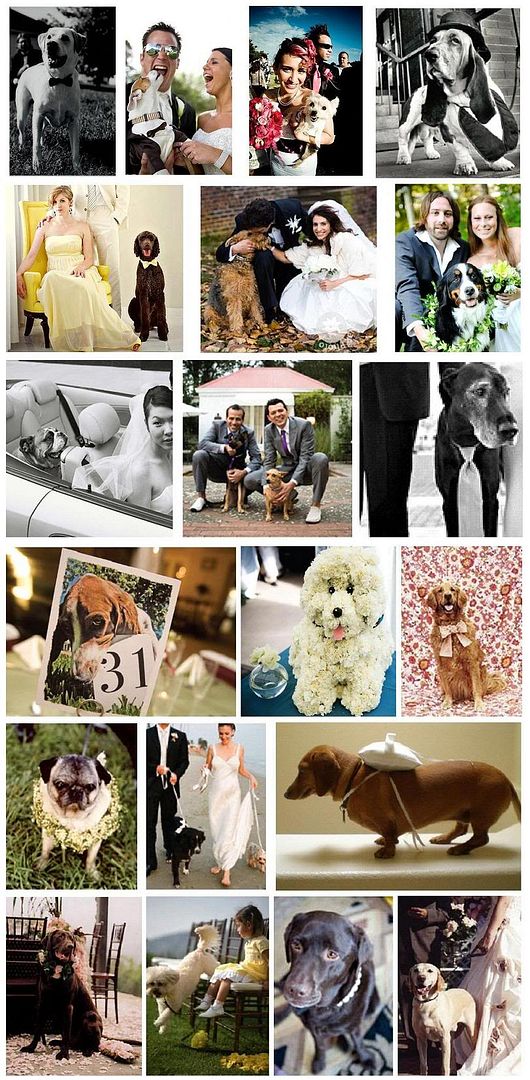 First row:
Shannon Porter photography
, Photo via
Offbeatbride,
Dog photo by
Wendell Phillips
via
Weddingbee /
Second row:
Next Exit Photography
, Next Exit Photography,
Laura Novak Photography
,
Rob and Lauren Photographers
/Thrid row:
Karen Wise Photography
via
Style Me Pretty
, Real Wedding by
Alison Events
via Style Me Pretty,
Becca Spears photography
/Fourth row: Table number photo by
J. Cogliandro Photography
via Style Me Pretty, Floral Dog by
Soiree Floral
via Style Me Pretty, dog with patterned backdrop from
Martha Stewart Weddings
/Fifth row: Dog photo by
Jose Villa
via
Snippet and Ink
,
Elizabeth Messina Photography
via Style Me Pretty, Pillow by
ReggieAna on Etsy
/Sixth row: Dog photo via Martha Stewart, Dog and Girl Photo via
Bridalbar
, Dog and Pearls Photo by
Stephanie Cristalli
/Seventh row: Next Exit Photography,
Tamara lackey photography
,
Jennifer Rau Photography
, A Real Wedding via
Style me Pretty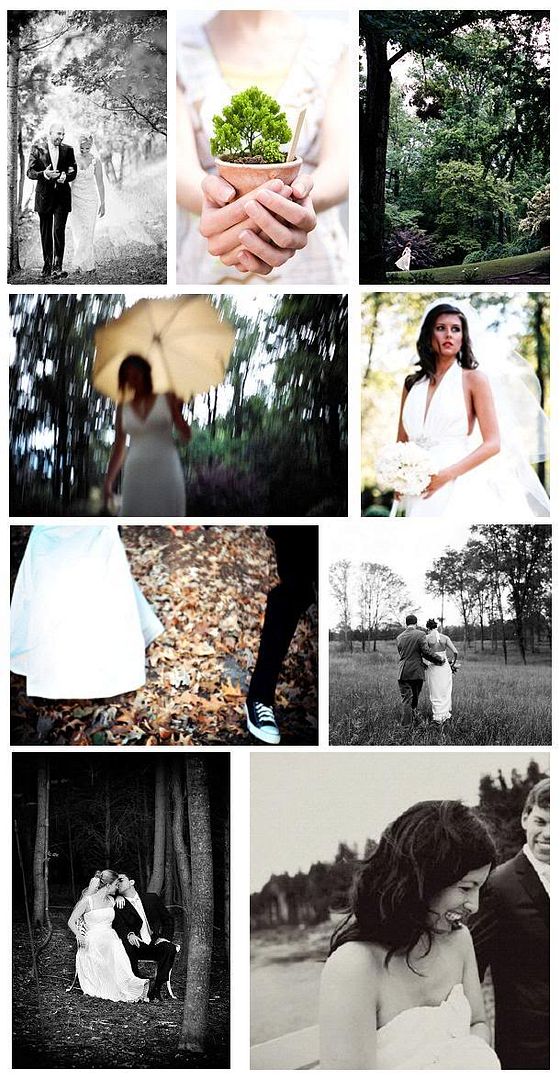 First row: Catherine & Andrew via snippet and ink, Image by Nicole Hill via frolic! , A Bryan Photography / Second & Third rows
: A Bryan Photography /Fifth row: Holland Photo Arts, Mel Barlow Photo via Lucky Me