Lately I've found myself at a few different Bridal Boutiques so I thought I would blog a little about each. On occasion, I am invited to go shopping with my brides for "The Dress" or to join them for their fittings, which I am always happy to do. The dress should really fit your personal style and the style of wedding, and of course make you feel gorgeous.
A few weeks ago I met with Stephanie Ward and Meredith Vey of
Punk Rock Bride
to see their boutique in Georgetown and talk about their beautiful gowns and possible future trunk shows they may have. Stephanie is so sweet and creative and her designs are wooing many DC and New York Brides looking for an edgy unique dress to fit their style.
I snapped a few photo's during my visit, but please stop by their website for better images of her collection.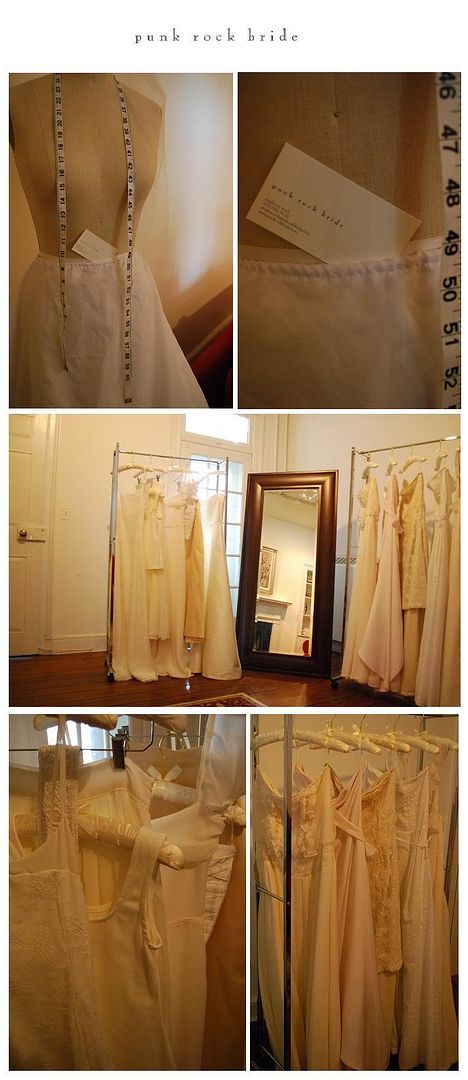 Last Friday I flew up to NY to visit
Klienfeld's
with one of my amazing clients, and we had a blast. She's a big fan of "Say Yes to the Dress" on TLC, and she did exactly that. We made an appointment with one of her favorite consultants from the show, Keasha, and she definitely meet the brides expectation and then some.
Keasha was so much fun and helped us find the perfect dress. If you're looking for an enormous selection of dresses Klinefield can't be beat. After we found the dress, we had a wonderful lunch with champagne and wine at
Ayza Wine & Chocolate Bar
. It was a great day.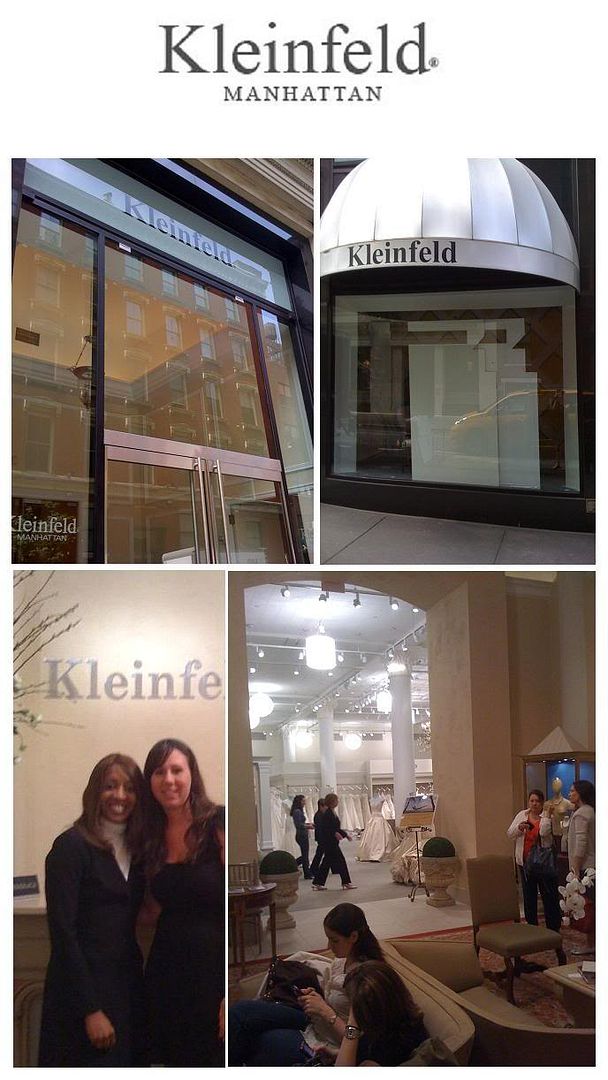 Lastly, I went with a current client to her last fitting at
Carine's Bridal
in DC. The boutique is beautiful with stunning gowns and the owner is even related to the owner of Fluffy Thoughts Cakes, a wonderful cake designer in the DC area. I do have to note that they are having a sample sale this Sunday, June 21st from 9am-3pm, so if you're still looking for the dress and are on a budget, this may be an event you don't want to miss.