Happy Friday everyone! We're expecting 12 inches of lovely white show tonight and tomorrow in DC and I'm looking forward to it. With the holidays in full swing there are so many guys and even gals planning proposals to their sweethearts and how sweet would a heart shapes snowball with a ring be?
I hope you all have a safe, warm, and cozy weekend!

Vicki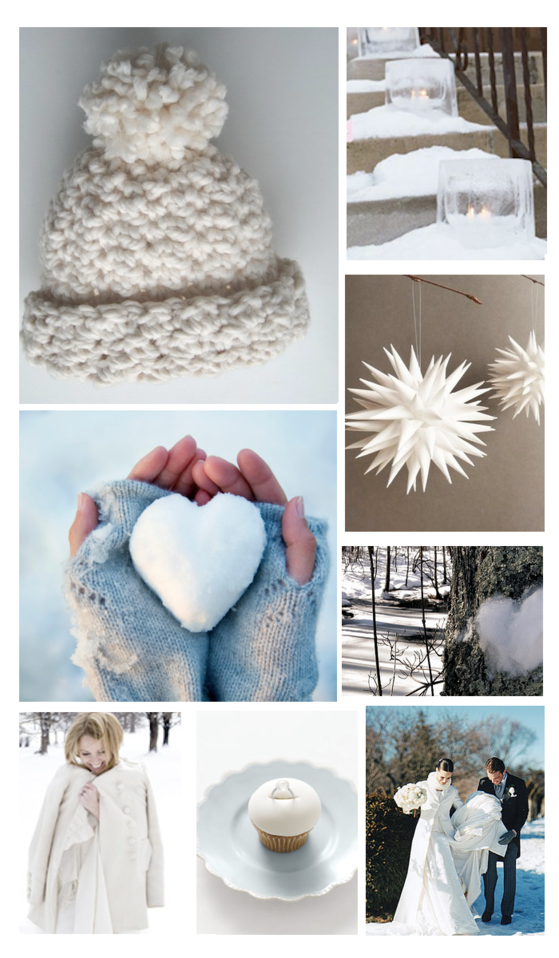 First Row:
Knitty Kittie
via etsy, Candles in ice by
Mi Mi Design
/ Second Row: Photo by
Pretty Love
on Flickr, ornaments by
Kiss a Design
on etsy, snow hear on a tree photo by
Annie Loreen Photography
via Flickr/ Third Row: bride with white coat in the snow photo by
K Dog
, Cupcake and ring + bride and groom in snow photo from
Martha Stewart Weddings.